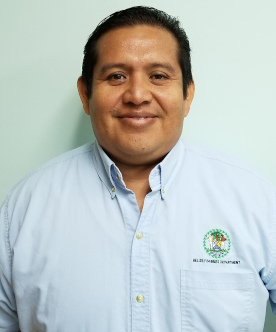 Acting Senior Fisheries Officer
Adriel Castañeda is the Coordinator of the Ecosystem-base Management Unit of the Belize Fisheries Department and the fisheries officer who led the initial implementation and now the national roll out of the Managed Access Program which takes a rights – based management approach that uses territorial user rights for fishing to secure tenure for fishers. One of his main roles within the unit includes the development of emerging non-traditional fisheries. He is also responsible for assisting in the general supervision of the unit and the execution of the unit's weekly tasks. In addition to this, he assists in the design and implementation of research, data collection and education & outreach activities. He liaises closely with all other units within the Fisheries Department for effective and efficient fisheries management.
Adriel has a M.Sc. in Natural Resources and Rural Development from El Colegio de la Frontera Sur (ECOSUR) in Mexico. He has participated as a national fisheries consultant for the revision of the Aquatic Resources Bill and has participated in various local, regional and international fora including workshops, seminars and conferences in Honduras, El Salvador, Chile, United States of America, Mexico, Japan, Australia and Portugal where he has represented the Belize Fisheries Department. Adriel has previous work experience having worked as the manager of the Calabash Caye field station for the University of Belize for over 6 years and as a consultant for the World Wildlife Fund. He has been working at the Department for almost 6 years.